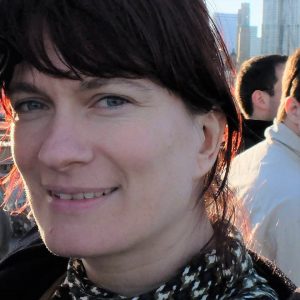 In this lunch seminar, An Van Raemdonck will present her research on experiences of racism and Islamophobia among Muslim minorities in Belgium. While phenomena of discrimination have been widely documented, in-depth qualitative research remains scarce. Findings are based on forty semi-structured interviews conducted between 2020-2021 with Belgian Muslims who are second and third-generation immigrants. Education appears as a prime domain where interviewees experience discrimination and racism, resulting in the restriction of life aspirations. The problematization of Muslim subjectivity is discussed through women's understandings of job acceptance on the condition of hijab removal as a rejection of the (Muslim) self. Respondents' prospects of the future are therefore afflicted and some express the desire to leave Belgium in search of better life conditions. This analysis refines our understanding of the two main rationales of Islamophobia as governmentality – assimilation and separation – with the intertwined dimensions of governance of Muslim subjectivity and restriction of life aspirations.
An Van Raemdonck is postdoctoral researcher at the Centre for Research on Culture and Gender. Her current research project focuses on Islamic ethics, Islamic conviviality and the ethics of living together in diversity.
The seminar is hybrid. You can follow on campus or online. Please register
here.